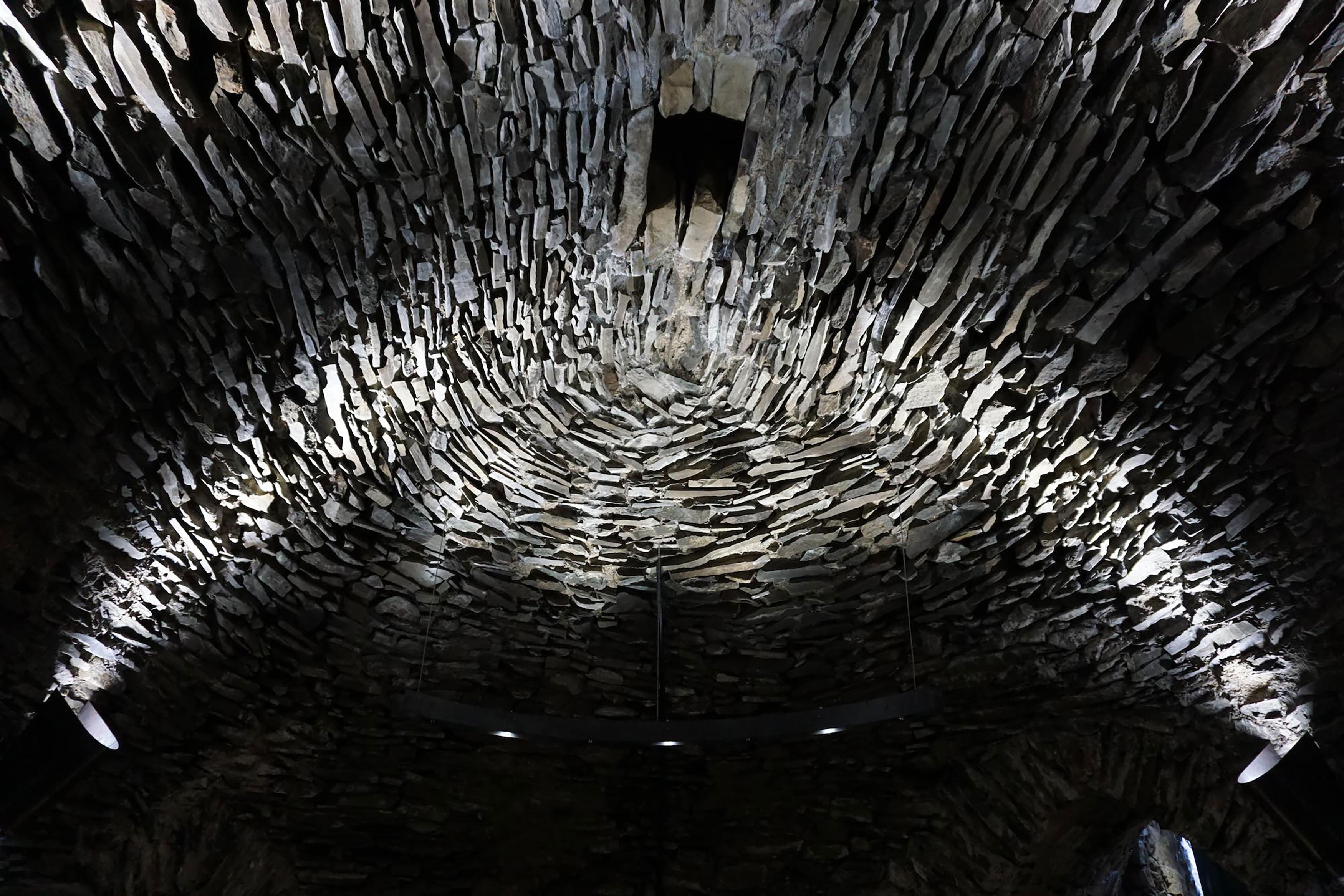 LED lighting for architecture & outdoor and other applications
Architectural lighting - Architectural landmarks
LED lighting can be installed individually at any conceivable location, even underwater lighting is possible. Our products are specifically designed for harsh environmental conditions and have been in use for decades. The Cave Lighting team looks at each object individually, advises you on the development of a new lighting system and focuses on special features of the object.

The use of modern LED technology not only brings intelligent energy savings. In particular, the possibility to select different lighting effects, especially for the illumination of architectural monuments (castles, palaces, monuments, ruins, churches, etc.) and with regard to the protection of caves and archaeological monuments, is amazing and is carried out by us very sensitively and prudently. LED lighting for architecture accentuates and highlights the special features, and sustainability is also a given. Our large product portfolio allows us to use our lighting discreetly but effectively.
Garden lighting and outdoor lighting
Energy-saving lighting with modern LED technology is also possible in the garden area to set the scene in style. With natural-looking LED light, you can set special accents in the dark, such as a striking light-dark contrast and thus give your garden a creative touch. Whether in the garden or in the outdoor area in general, we set the scene for unique features.

LED lighting in agriculture
Not only humans need a pleasant light, through day-like and natural lighting conditions they also increase the well-being and performance of animals. Daylight sensors or a lighting management system allow them to use their lighting efficiently and cost-effectively. Instead of outdoor, lighting is used here in barns, which bring special circumstances, so LED technology is a maintenance-free and durable solution. Even when planting vegetables, LED lighting can adequately replace sunlight, and can even be optimized to adapt to the needs of different plants.


Tunnel
The installation of LED lighting in tunnels is the best solution for low maintenance intervals. Furthermore, the LEDs provide a homogeneous light without disturbing glare and thus also ensure safety and durability in tunnels using the best available technology.

Petrol stations
Due to the extremely long service life, the use of LEDs in gas station lighting leads to fewer light failures. Especially for gas stations that operate at night, the use of LED lighting has great potential, especially when balanced and correct lighting is to be achieved.


Company buildings and industrial premises (warehouses, sales halls)
With our modern LED technology, room lighting becomes much more efficient. The right LED lighting in the workplace also opens up paths to healthier, more pleasant and more sustainable work, with the best light quality and maximum light output. Even large industrial halls can be charmingly staged with LED luminaires. In often windowless industrial buildings, the right lighting determines the ergonomic quality of work. Because those who can see well can also work well.

Other areas of application
There are no limits to the application possibilities of our lighting systems. We can realize an installation with a professional lighting concept everywhere, whether inside or outside, underground or underwater, no matter what time of the year. Also your boat or a beautiful landscape feature like a lighthouse can be highlighted.